The wee one and I have been listening to Persuasion on iTunes audiobook this past week. It's been absolutely lovely too prepare dinner, play and eat to the delightful tones of Geraldine McEwan's velvety voice and a welcome change from the silence that's not otherwise occupied by babbling or my one-sided chatter.
I've watched the movie a million times in the past several years (sorry, haven't had much time to sit down and read for fun) but the following quote never quite stood out to me like it did this time around. Written so long ago, yet still poignant, beautiful and fitting today: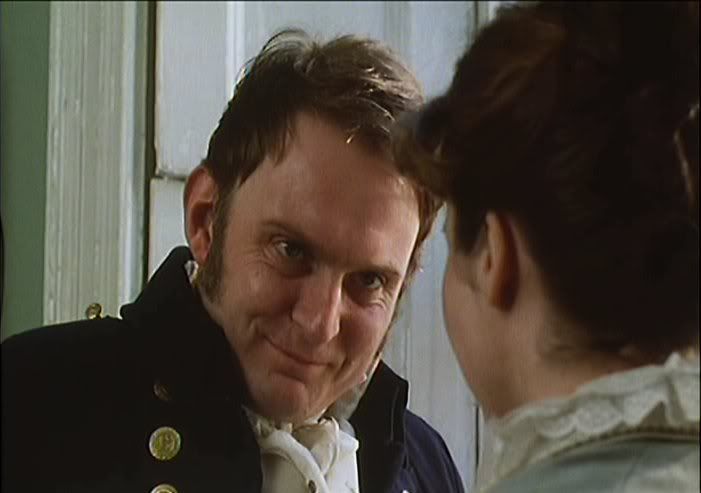 "Ah!" cried Captain Harville, in a tone of strong feeling, "if I could but make you comprehend what a man suffers when he takes a last look at his wife and children, and watches the boat that he has sent them off in, as long as it is in sight, and then turns away and says, 'God knows whether we ever meet again!' And then, if I could convey to you the glow of his soul when he does see them again; when, coming back after a twelvemonth's absence, perhaps, and obliged to put into another port, he calculates how soon it be possible to get them there, pretending to deceive himself, and saying, 'They cannot be here till such a day,' but all the while hoping for them twelve hours sooner, and seeing them arrive at last, as if Heaven had given them wings, by many hours sooner still!"